The crime has become cyber!
cloudsiteadmin
A serious cyber-attack into the computers of the Israeli software company Amital led to a cyber-attack on about 40 Israeli companies in the fields of logistics, shipping and imports. The attackers managed to break into the servers of dozens of companies and infiltrate Israel's supply chain. The companies that were attacked are huge companies in similar fields and disruption on their activities could lead to damage to the supply of essential products. The information stolen may also be of strategic value to enemy states. The suspicion is that this is a strategic attack on the state since no ransom demand was known.
According to Lotem Finkelstein, Head of Cyber Threat Intelligence at Check Point Software Technologies, Ltd., in the last six months, there has been a steady increase in the number of monthly attacks on Israeli organizations reaching about 19,000 in July and 33,600 in November 2020.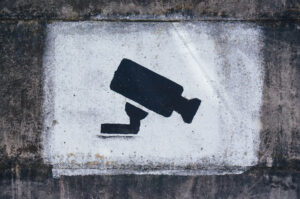 The National Cyber ​​Network published a list of the 5 most common vulnerabilities that are being exploited by cyber attackers to attack organizations in Israel in the past year:
Pulse Secure + Fortinet VPN – Technology used for remote connection.
F5 BIG-IP – a platform used for the protection and accessibility of WEB applications on many websites.
Citrix ADC – technology that enables the organization to securely remotely access the enterprise services, performance shift, efficiently manages traffic between the services and is an applicable firewall that protects the organization's services.
Windows Zerologon – The Netlogon protocol also called ms-nrpc is an RPC interface used to monitor or resolve identification and connection issues with the DC.
Windows Exchange – Email server software widely used in enterprises. In addition, Exchange supports access to information via mobile phones and the Internet and information storage support, the remote connection interface is called OWA – Outlook Web Application.
In light of these new cyber-attacks and the danger hidden by them, there are great advantages in storing the valuable customer information of a business in a market leader application, such as Oracle NetSuite. NetSuite does quite a bit to make sure that database isn't breached by some outside threat. The security system qualifies for five different third-party security certifications, including SOC I and SOC II, guard NetSuite's data centers with surveillance equipment, real-people, and alarm activated entrances. NetSuite runs multiple, continuous intrusion detections systems to make sure malicious traffic isn't accessing the systems data.
As a host of advanced functionality NetSuite adds further layers of security providing the following benefits to secure the application:
Role-based access – Easily manage permissions, access to functionality, and access to data for all employees using role-based access
Strong encryption – Confidently access NetSuite from anywhere through 256-bit TLS encryption
Robust password policies – Continually enforce access to NetSuite with password complexity and password renewal rules
Utilize advanced security technology – NetSuite adds further layers of security such as application-only access, location-based IP address restrictions to ensure restricting access to only certain IP addresses to provide complete confidence
That being said, if this were to be a home grown system, the security budget would be substantially lower than the investments made by the tech giants (such as Oracle) to secure their databases. Nevertheless, it can be assumed that the security level would be lower too.
Additional more detailed information about information security on NetSuite may be found on the following link: https://www.netsuite.com/portal/platform/infrastructure/application-security.shtml