Data Protection is becoming an important issue these days
cloudsiteadmin
With the high increase of online shopping during Covid-19 pandemic, Data Protection is becoming a huge concern for both consumers and businesses. A significant step towards dealing with this concern was the GDRP (General Data Protection Regulation) that entered in force in May 2018. The GDPR is designed to protect and set a standard for the way personal data is kept, handled, and processed. The GDPR made all countries have a centralized regulation put in order for organizations to implement. 
Generally, people are more aware these days for their rights around their personal data. Customers value transparency and privacy when buying online and trust became a part of a good customer experience. 
GDPR Implementation brings better customer relationships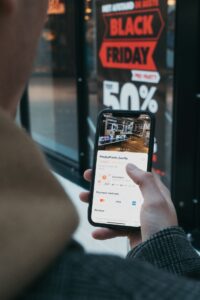 Implementing GDPR forces companies to examine how they handle customer data, to focus on building trusted B2C relationships. This focus has an impact on marketing activities since the business must have better understanding of its audience as an essential requirement for ensuring better customer relationships. GDPR also raised the need to understand customer needs and interests. Instead of mass marketing businesses focus more on personal messages that fits their potential customers in the process of acquiring customers' trust especially following the uncertainty of the Covid-19 reality.      
It's critical that all business segments joined the GDPR implementation
Like any large project it's very important that all business sections will join forces to make the GDPR implementation effective. It's critical not to miss out all customer and data touchpoints of the business which include personal information of customers to ensure that we don't risk missing a lot of valuable information. By keeping all the key personnel involved in the GDPR implementation project you make sure that you get greater understanding of your customers' needs and that you can choose the most effective procedures and strategies to keep their data information and their privacy. 
2020 brings new marketing insights
According to the results of the Salesforce sixth edition of the State of Marketing report, senior marketers mentioned three priorities:
Innovating

Engaging customers in real-time

Complying with privacy regulations
The last one is new to be included within the top five priorities in 2020, displaying the importance of it to businesses. The ability to comply with GDPR, unify and securely handle customers' data, although challenging, is crucial in creating successful customer journey.  
Handling properly customers' data is essential for building their trust to use our website or application. That is the reason why marketers realize basic compliance with GDPR as a basic requirement for increasing their business.   
Salesforce is committed to its customers' privacy
Salesforce see the GDPR as an important step forward in promoting data protection requirements. However, complying with the GDPR requires a partnership between Salesforce and its customers. Salesforce offers customers a robust data processing addendum containing strong privacy commitments. This addendum contains data transfer frameworks that allow customers to transfer personal data to Salesforce legally and safely. 

How can an organization make sure it's compliant with GDPR?
First you have to verify that management is aware of the importance of compliance with the GDPR since leadership should be willing to allocate human and financial resources to this task.

Following this the organization should identify the team to work on the compliance effort. It is recommended that this team include representatives from different departments especially from the information security, procurement, legal, human resources, product management, and marketing departments.    

Once the team is ready, the organization's privacy status should be analyzed. Critical issue is the place of storage of personal data, sometimes it reveals that the personal data is saved in many databases and systems.

Next step is building a data inventory that shows which type of data is stored where, the origin of the data, the usage of the data, who can access the data, its security level, which third party it is transferred to and the duration this data is kept in the database system. From this process the organization can identify its high risk security issues related to data protection.

Following this assessment the organization needs to determine which action should be taken to ensure that the proper protection is taken to guarantee individual privacy rights as ordered by the GDPR. Coping with the security issues usually requires operational and technological changes followed by an action plan to conduct all the necessary changes.

Last but very important is the creation of the documentation of the compliance process through the day to day working flow such as privacy notices and consent forms, written policies and procedures, training materials, internal company data transfer agreements and vendor contracts.